Please join us at our next show on
Sunday, February 17, 2019
8:00 a.m. 12:00.a.m.
---
Welcome to the CSMMI Website
The Canadian Society of Military Medals & Insignia is an organization open to all interested in pursuing the hobby of studying, collecting and trading military medals, badges and insignia.  In these pages, you will find information on up-coming events, shows and links to research sites, including past CSMMI Journals.
---
You Are Invited
The CSMMI hosts 8 monthly meetings and shows plus an annual 2-day show.  These shows are open to the general public, as well as, members.  You are welcome to join us.
Our 2019 dates have been confirmed and are now listed on our flyer and monthly shows page.  We look forward to seeing you at our upcoming shows.
2019 CSMMI Schedule now available
---
REGISTRATION NOW OPEN !
The CSMMI 2019 Annual Militaria Show & Sale
June 21 & 22, 2019
Vendor tables are available for rent. 
Same place as the 2018 Show
Burlington Holiday Inn and Convention Centre
Burlington, Ontario, Canada
---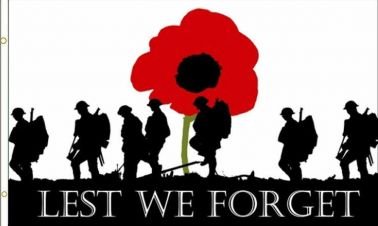 On November 2018, we commemorate the centenary of the end of the First World War.
The Daily Mail has prepared a slide show of images from the First World War.
Click on the link to view:
https://www.dailymail.co.uk/news/article-6357959/Grim-reality-WW1-brought-life-100-colourised-images-mark-centenary.html
---
What's New?
January 19, 2019 - The Sunday, January 20, 2019 show has been cancelled.
January 16, 2019 - 2019 Annual Show and Convention Forms uploaded.  go to show page
December 29, 2018 - Conference at Canadian War Museum added. see https://csmmi.com/events/
December 29, 2018 - Updates to Events page with 2019 winter lineup of lectures and shows. see https://csmmi.com/events/
December 29, 2018 - 2019 Calendar of Events added. see https://csmmi.com/events/
---
CSMMI was Founded in 1965
The Canadian Society of Military Medals and Insignia (CSMMI) is a group of people who share an interest in researching, collecting, and preserving the military medals, orders, decorations, insignia, documents, and related military items for future generations.
---
Thank you for visiting our site.
CSMMI